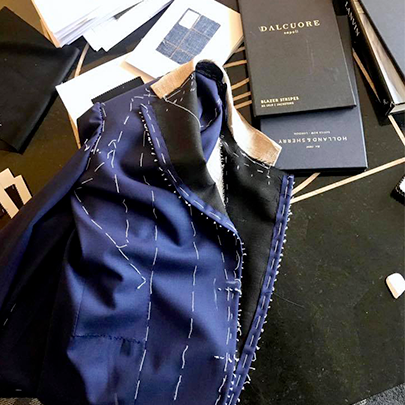 Cristina Dalcuore and Damiano Annunziato are the company's new faces, a synergy of elegance and entrepreneurship that established the brand Dalcuore in the Pantheon of great tailoring.
Cristina Dalcuore has followed her father's path with the deepest confidence. After all, whoever's had the pleasure to meet her knows she's not one to settle for less than perfect.
After studying textiles on books and visiting the great expos and manufacturers she took sewing lessons. Her motto is "grow a little every day".
Born a businessman, Damiano Annunziato brought in a new mentality, open towards international markets and new media, to deal with very different people and environments and to regard the personnel as a team.
Thanks to the dynamism of Cristina and Damiano, what once was an artisan firm was given the opportunity to evolve into a brand whose international status infused a highly appreciated touch of glamour to it's products rather than compromising their quality.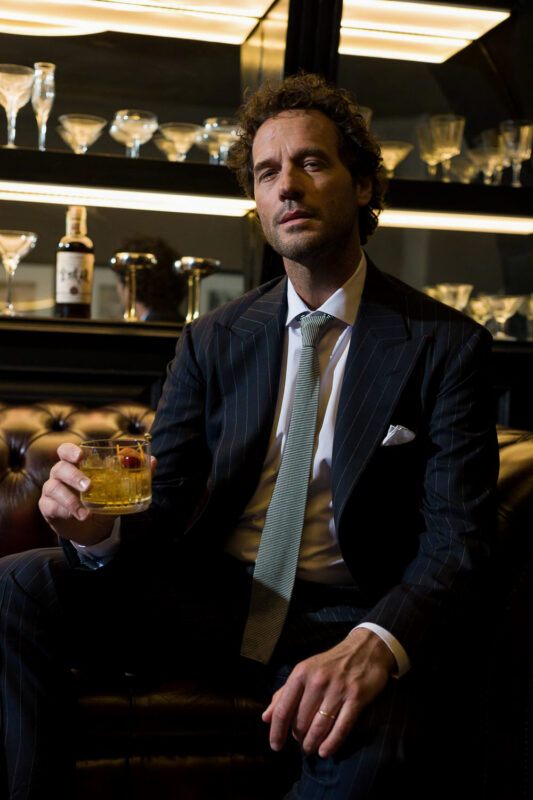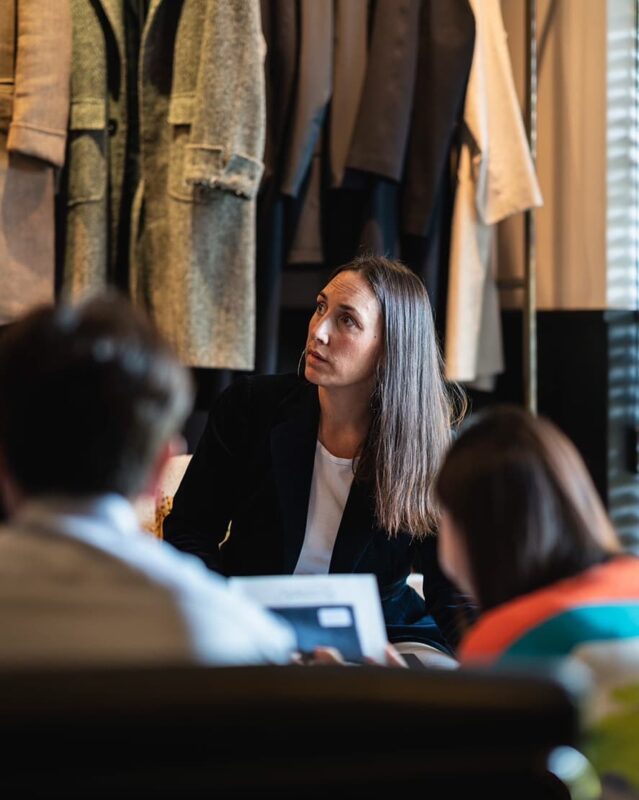 Cristina Dalcuore – CEO
Cristina Dalcuore administers a company whose greatest assets are intangible. Her father conveyed the values of care and simplicity, and she understood those were the foundation on which she could build in her own manner. Among her strongest beliefs: 1) Great tailoring is harmony between style and textile, so it is vital to understand both. 2) Establishing a boundary between the essential and the details is not impossible, it is detrimental. 3) In the next generation of bespoke tailoring women will be prominent.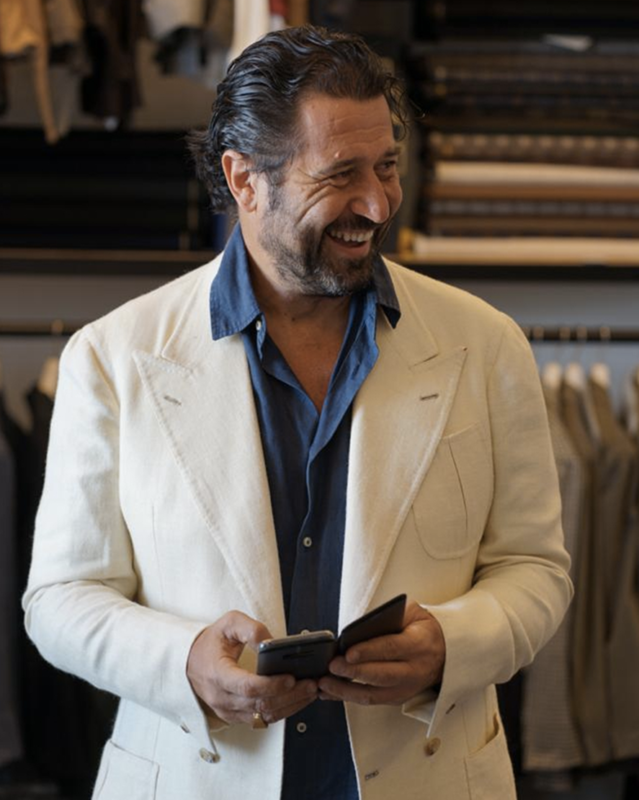 Damiano Annunziato – COO
Dalcuore would have never become what it is now without Damiano Annunziato's contribution. Though his prior business experiences are far from tailoring, or perhaps for this reason, Damiano has a clear vision of modern communication and masters it's languages and technologies. Charismatic, outgoing, and gifted with a great understanding of people, he successfully takes care of managing the team and choosing consultants, along with anything else as to his role of COO.