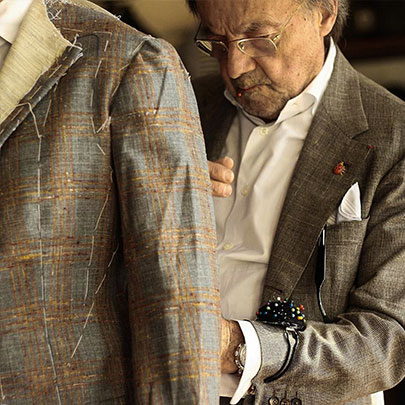 Luigi Dalcuore began his seamster career as a young boy, in Del Duca's historical shop. That's where he learned all the secrets of neapolitan tailoring, a style that opened him the doors to the city and the rest of the world.
Luigi Dalcuore has lived among textiles and needles ever since his childhood, helping out his aunt who was a dressmaker. Early on he started taking his father's jackets apart to see how they were made and if he was capable of reconstructing them.
At age sixteen he left for Germany and traveled around Europe only to come back to Naples.
At eighteen he started working at Del Duca's, the most highly regarded tailor shop in town. In this remarkable establishment he learned those principles that will become his trademark and which he has already conveyed to the next generation: simplicity, ease, relevance, curiosity and the perpetual research in style, techniques and materials.
At twentysix, by now a made master tailor, Luigi Dalcuore opened his first personal business in Via Cervantes, not far from Piazza Municipio. His ability to create, through his designs, a silhouette that stood out amongst all others paved his way to success allowing him to open ateliers in the most prestigious parts of town, from Piazza Vittoria to Via dei Mille, from Palazzo San Teodoro in the Riviera di Chiaia all the way to the current location in Via Caracciolo n. 17.
Starting here, relying on the joint effort of his family and 22 artisans, he exported a taste of the typical neapolitan buoyancy all over the world: from New York to Tokyo, from Moscow to Abu Dhabi.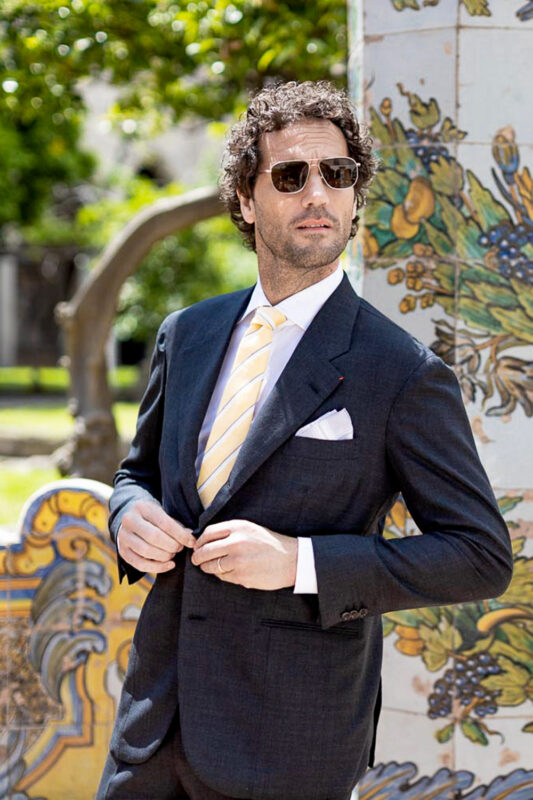 Luigi Dalcuore path since 1968